3 Business Consultants You Need to Meet with Now
Get TheWire Delivered to Your Inbox
The trends, insights, and solutions you need to grow your business.
By signing up, you're subscribing to our monthly email newsletter, The Wire. You may unsubscribe at any time.
Your information stays safe with us. Learn more about our privacy policy.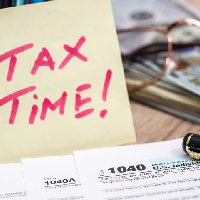 When it comes to creating a game plan for growth, seeking the insights of professionals in three key areas can be the difference between dreaming of success and achieving it. To get your next quarter off to a great start, we look at the business consultants you need to meet with now to get ahead in the upcoming year and how they can help make success happen.
A Certified Public Accountant (CPA)
A CPA is an accountant who is certified by your state and maintains this standing through ongoing education. Not all accountants are certified, so it's important to work with one that is, since they're required to keep up with state and local tax regulations. For help finding one, check here.
In addition to tax preparation and help with navigating tax laws, a CPA can help your business with routine tasks, such as bookkeeping, financial analysis and reporting. In the event your business is audited, a CPA also can represent you with the IRS, whereas an accountant could not.
Why you should talk to a CPA now:
As the new year approaches, a CPA can provide insights into upcoming changes to tax laws and help you understand how to leverage or prepare for them before the end of the tax year.
A Business Banker
A good business banker is a financial partner who's invested in your success and committed to making it happen. When choosing a business banker, look for someone with the resources to help on a variety of fronts, from financing and credit to cash flow and money management services. If you need help finding one, start here. http://guides.wsj.com/small-business/funding/how-to-shop-for-a-bank/
If you're in a specialty business with unique financial needs or cycles, such as farming or tourism, seek out a banker that truly understands your industry. Not all banks are alike, so finding one that fits can really pay off.
Why you should talk to a business banker now:
If you're looking to expand your business in the new year, arranging financing can take time. By meeting with your business banker now, you can get ahead of the curve.
An Attorney
Most small business owners don't engage an attorney until they need one, which is typically too late. By keeping an attorney close or on a retainer, you'll have an active legal advocate on your side whether you're navigating lease terms or consumer complaints.
Because attorneys specialize in many areas, be sure to find one who's familiar with your business and the legal issues that typically accompany it. One place to start is in the American Bar Association online directory in your area, however, word of mouth recommendations can also be helpful.
Why you should talk to an attorney now:
With new government leaders in place, legislation changes impacting small business may be on the horizon. Having an attorney as a resource now can give you a leg up. End of year is also a great time to review contracts and discuss the foundation for growth in the new year.
Work with the Experts
While your job is to lead your business, it pays to engage the experts from time to time. By consulting with your CPA, business banker and attorney now, you'll have access to the specialists who can help your business succeed.
Get TheWire Delivered to Your Inbox
The trends, insights, and solutions you need to grow your business.
By signing up, you're subscribing to our monthly email newsletter, The Wire. You may unsubscribe at any time.
Your information stays safe with us. Learn more about our privacy policy.