10 Tools to Harvest Quality Leads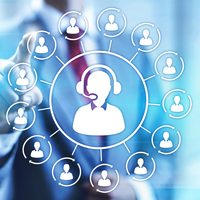 Leads are a little like vegetables in the garden – they have to be cultivated with the proper tools to realize their full potential. To help you harvest a healthy crop of your own, the following 10 resources can make any small business owner a better lead generator – without getting your hands dirty!
Azuqua
Azuqua is comparable to the "garden weasel" of late-night infomercials. It does a little bit of everything. As a lead-generation tool, it can feed social media shout-outs your way so your sales team can follow up with who's doing the talking.
BatchBook
This Customer Relationship Management (CRM) tool incorporates prospect social media profiles, allowing you to gain helpful insights into the minds of potential customers.
Sales Autopilot
The name and claim says everything for this all-in-one marketing and sales tool that incorporates email, CRM, multi-channel communication and e-commerce. Free, Starter and Pro level plans are available.
SwiftPage
"Strike while the iron is hot" is the premise behind this lead-generation platform that lets you analyze recipient's interactions with your emails instantly and respond to them accordingly. It also integrates with Act! Contact Management Software and Outlook programs.
Spokal
For a monthly fee starting at around $20, Spokal helps you leverage SEO, content and marketing best practices to generate qualified leads and identify likely prospects. Features include lead scoring, SEO and social analytics, keyword research and more.
Enthusem
Instantly know when prospects open your email, watch your video or engage with a link you send with Enthusem. Then, get instant alerts when they visit your landing page or website.
JumpLead
If you like to take a hands-on approach, JumpLead gives you the tools and resources. Grow leads with email, score and track results – all on a platform that's simple to use.
SendPepper
SendPepper makes the most of email and conventional direct mail. When prospects complete a form on your website they automatically receive the one-two combo of an instant email response followed by a targeted post card.
Genoo
By combining email marketing with the latest marketing automation, Genoo helps business owners maximize lead generation resources. Features include, website and content management, landing pages, forms, lead nurturing, social media tracking and much more.
Calliflower
This aptly named lead growing system allows you to conduct group calls from your desktop, laptop, tablet or phone. Use it to host informative webinars, share testimonials and invite prospects to try your product or service from virtually anywhere.
As the information age we live in continues to evolve, new lead generation tools such as these will continue to pop up like sprouts in the springtime. To stay ahead of the harvest, conduct occasional web searches for the term "lead generation." You might be surprised to see how much growth there is to discover.
Get TheWire Delivered to Your Inbox
The trends, insights, and solutions you need to grow your business.
By signing up, you're subscribing to our monthly email newsletter, The Wire. You may unsubscribe at any time.
Your information stays safe with us. Learn more about our privacy policy.