What Small Business Owners Should Know About Paid Search Advertising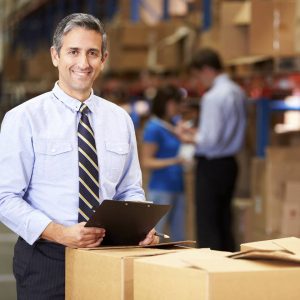 Think your business could benefit from paid search? By now, you've likely seen phrases like pay per click (PPC), cost per click (CPC), search engine marketing (SEM), Google AdWords, and more, but what does it mean for your business?
Simply put, paid search is purchasing keywords and creating ads that will appear when anyone searches for those keywords. It's a great marketing tool, when properly executed.
Is it really worth it? 
Many small businesses assume running a paid search marketing campaign is out of their budget. It may seem daunting to compete with larger brands in search rankings – especially if you're worried about cost.
But the key is to make sure you do a bit of research before getting started and make time to optimize along the way. Don't be discouraged if your first attempt doesn't do as well as you would like. The benefit of online advertising is you can optimize and change things along the way almost instantly. If you see recognize that something isn't performing well, it's easy to make an adjustment and try out new keywords, new targeting or experiment with negative keywords.
How do I get started?
Although setting up a paid search campaign might seem a little intimidating, it's really easy to get started!
List Keywords – Make a short list of words you might type in to find your product or service. With a limited budget, it's best to be as specific as possible. Google Trends and Google Adwords Keyword Planner are excellent tools to see the volume of search and competition.
Analyze the Competition – Find ways to stand out to your target audience. Search some of the keywords you would like to focus on and check out what other ads are saying.
Find Your Geographic Target – Spending money on paid search ads that are too broad geographically is a waste. Instead, focus on locations that are specific to you. According to an article from Beyond the Paid, "if you are a small local business, you should only advertise in the areas near you. Running ads in California if you're a small clothing store in Michigan makes no sense whatsoever."
Make a Budget – Identify how much your ideal customer acquisition will cost. Set your monthly budget for each campaign – even if it's a small one. Entrepreneur states that you should focus on targeting, matching and that "there is no direct correlation between budget and results. If you get a big infusion of cash and you can triple your PPC budget, it won't necessarily triple the volume of same quality of leads."
If you need more information or tips, check out either of these beginner tips from Jonathan Long, founder and CEO of Market Domination Media: PPC Tips for Beginners or 8 Paid Search Marketing Tips for Beginners.
Get TheWire Delivered to Your Inbox
The trends, insights, and solutions you need to grow your business.
By signing up, you're subscribing to our monthly email newsletter, The Wire. You may unsubscribe at any time.
Your information stays safe with us. Learn more about our privacy policy.