Referral Marketing: What to Consider Before Launching Your Own Program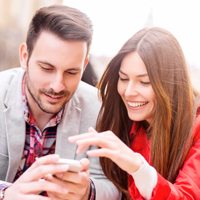 How do you recognize a healthy business when you see one? One sign is a growing source of new customers. Some businesses turn to advertising campaigns to acquire new ones. But one source that is often overlooked is a referral from your current customers. Tap into this resource by considering whether a referral-marketing program is right for your small business.
Referral marketing (also known as word-of-mouth marketing) has a built-in trust factor that makes it effective. Since the information is coming from someone other than you, it tends to have more credibility. In fact, one study ranks it as the most influential form of earned advertising.
And social media is making it even easier. Now your customers can instantly share their experiences about your company with all of their friends on sites like Facebook.
Key Elements of a Referral Program
Referral programs can be as simple or complex as you want to make them. But many have these elements in common:
Reward system – Give customers a reason to spread the word about your business. The American Marketing Association reports that rewards increase referral likelihood. The size of the reward didn't necessarily affect the number of referrals. So weigh the cost of the incentive with the revenue you expect to receive. Another study found that non-cash incentives were 24 percent more effective than cash awards.
Easy-to-share content – Make it easy for customers to share your content. Include quick links to post it on their social media pages. Each time they share it, they act as brand ambassadors and indirectly refer others to your business. Consider including video as part of your content offering. It's one of the most shared types of content.
Multiple Sources – Don't limit the program to just current customers. You are likely getting referrals from other sources too. Google Analytics can help you identify them. Part of their reporting tells you which websites are linking or referring people to you. Contact those sites to see if you can work together to cross promote each other. For example, you could share content across social networks.
Clear Targets – If you're going to ask others to refer someone to your business, you need to provide a clear description of the kind of person you are looking for. Current customers already have a sense for that but if you're reaching out to influencers, they'll want a profile of your ideal customer. That way you'll get a better quality of referrals.
Consistent Processes – Have a written plan that documents how the referral program works. Include the criteria for rewards, who is eligible and how they are rewarded. This is especially helpful if more than one person is administering it. There are programs that can automate the process as your volume grows.
Referral-marketing programs can be an effective way to acquire new customers. Consider these elements to determine if it makes sense for your small business.
Get TheWire Delivered to Your Inbox
The trends, insights, and solutions you need to grow your business.
By signing up, you're subscribing to our monthly email newsletter, The Wire. You may unsubscribe at any time.
Your information stays safe with us. Learn more about our privacy policy.