How to Generate Better Leads for Your Small Business
Get TheWire Delivered to Your Inbox
The trends, insights, and solutions you need to grow your business.
By signing up, you're subscribing to our monthly email newsletter, The Wire. You may unsubscribe at any time.
Your information stays safe with us. Learn more about our privacy policy.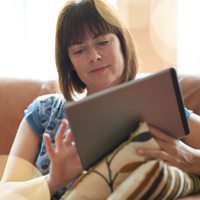 Are you getting more leads than you need? Not if you're like most small business owners. They're always looking for a way to grow their business by bringing on new customers. The key is to develop a steady flow of qualified leads that one day become customers. Here are some ideas to help you generate better leads for your small business that won't break the bank.
Partner-up with Others
Consider partnering with a complementary business to feed each other leads. Look for another business that serves the same target market as you. For example, a dog-washing service might work with a local pet supplies store, a pet photographer, or a doggie day-care center. Each serves dog owners but in a different market segment. So they don't compete with each other. You may decide to exchange customer lists and extend a special offer to their customers. Another idea is to offer your services onsite at your partner's business. Imagine the convenience of picking up your freshly washed Fido from daycare.
Make Referrals a Habit
One of the most overlooked sources of leads is standing right in front of you—your current customers. They know first hand what you offer and can identify others who could also benefit. Develop a process to systematically ask them for names of people. While they may not give a name on the spot, they might think of someone later. The key is to be visible when that time comes. So give customers multiple opportunities and reminders. For example, include a referral message in the signature line of your emails, have a referral form on your website, or publicize referral rewards in your newsletter.
Take Down Names
Establish a systematic process of gathering new leads to feed your pipeline. Try offering educational information about an issue or a problem. For example, a house painter might offer a guide or video on how to pick the right color for your house. The process could start with an individual clicking on one of your ads or responding to a social media post about the topic. Then they are directed to your website or a landing page that explains more about the guide. In order to download it, they must first provide their contact information. The big advantage is you're gathering names of people who are already interested in the service you provide.
Link-Up
A Hubspot study reports that LinkedIn outpaced other social media giants like Facebook and Twitter as the best site for lead generation. It has a "groups" feature that allows you to join groups formed around certain interests. Here's a listing of their current groups. Find one that might interest your customer base and join it. Start by "liking" content that others post. Consider adding some additional information by commenting on a post. The idea is to add value to the conversation, not to sell. In doing so, you establish yourself as a trusted source among the members. When they have questions, you become their go-to resource.
Generating leads is an on-going process for small business owners who want to grow their business. Consider these low-cost but effective ways to build your pipeline of potential customers.
Get TheWire Delivered to Your Inbox
The trends, insights, and solutions you need to grow your business.
By signing up, you're subscribing to our monthly email newsletter, The Wire. You may unsubscribe at any time.
Your information stays safe with us. Learn more about our privacy policy.