4 Easy Email Tests to Deploy Right Now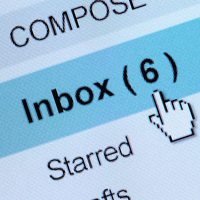 You've crafted a dynamite email to let customers know you now offer free delivery service. You hit the "send" button and you're off and running (at least you hope you are). If only there was a way to be sure. Good news, there is. Here are four easy email tests you can use right now. They'll help you learn how your small business customers respond to your emails so your message gets through.
Once you send an email, your Email Service Provider (ESP) can provide basic feedback like:
Open rates - percent who opened your email
Click-through rates - percent who clicked on a link in your email
Bounce rates – percent of emails not delivered (invalid email address, the recipient's email box is full, or the receiver's email server has blocked it)
But there are things you can do even before your send the email.
Four Email Tests
Remember those experiments you did in science class? You'd add one chemical to see what happened, then tried another compound to see if there was any difference. You can do the same thing with your emails.
Divide your email list into two parts. Send one version of your email to the first group and the other version to the second group. Compare the results to see which email got the best response. Your ESP can report on results for each email.
Here are four elements within an email that you can test. Try one at a time:
Even though you might have the most cleverly written email, your customers may never read it. Some may not get past your subject line, were too busy when they got it or they can't see it on their device. That's why you want to test key elements to see which your customers respond best to.
Get TheWire Delivered to Your Inbox
The trends, insights, and solutions you need to grow your business.
By signing up, you're subscribing to our monthly email newsletter, The Wire. You may unsubscribe at any time.
Your information stays safe with us. Learn more about our privacy policy.