Celebrating Everyday Women in Field Tech Excellence During Women's History Month with Lupe
Sparklight, part of the Cable One family of brands,  Celebrates Everyday Women in Field Tech Excellence During Women's History Month 

This March, during Women's History Month, we are proud to celebrate the unique stories of our 
Female Field Technicians. We honor them by learning more about the breadth and depth of their 
individual experiences. 

Meet Lupe!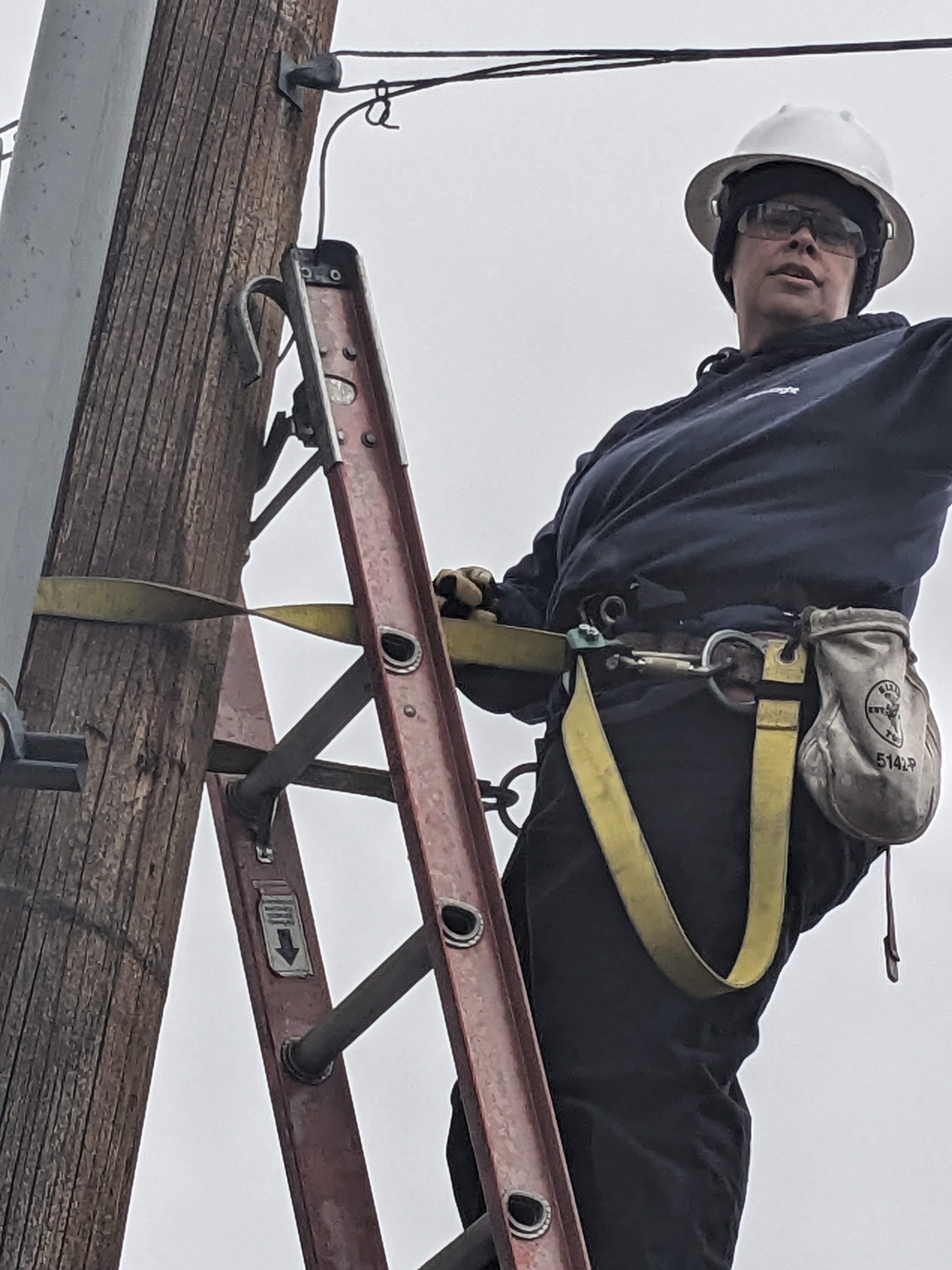 Q: Tell us a little bit about yourself. 
A: I have been a wife to the sweetest man for ten years. We have the sweetest little 9yr old boy, who is also 
quite the comedian.
I am a military veteran. I spent 12 years in the Army National Guard as a medical specialist/combat 
medic.

Q: Tell us about your role at Cable One.
A: I am a senior field technician. I am part of the technical fulfillment group, I am the backup for our 
warehouse, and I am on the secondary backup for call shifts filling the need for lack of advanced techs. I 
have been with Cable One for a little over eight years in total.

Q: Share one thing you like about the Cable One culture.
A: I do like the stronger together incentive. I truly like how we are always striving to put out a better 
product.

Q: Our new Cable One Ambition is to be the most trusted broadband provider for America's small 
cities and large towns. In your role, how are you living our Ambition? 
A: I live the company's ambition by being as thorough as possible at the job site. I take every 
opportunity to learn about the plant. The more I understand, the more thorough I can be.

Q: How are you involved in your community? 
A: I am part of the PTO (parent/teacher organization) program at my son's school and the parent 
liaison for his school. My husband and I often help coach my son's baseball teams.

Q: What is it like to be a woman in a male-dominated field? 
A: I have always been a woman in a male-dominated field. I suppose it is the "norm" for me. 
Customers are often full of questions for me, so this reminds me that this is not what 
they are used to. 

Q: What advice would you give other women who want to explore a career as a Field Technician?
A: I would say if you enjoy working with your hands if you are a problem solver if you are physically 
capable, and if you like to meet new people (customers) in a completely different light (customer 
home), then this is a great field. Man or woman. 

Q: Who are your female mentors/role models and how have they inspired you? 
A: My mother is my biggest mentor. She always told me I could do whatever I wanted to do.
Get TheWire Delivered to Your Inbox
The trends, insights, and solutions you need to grow your business.
By signing up, you're subscribing to our monthly email newsletter, The Wire. You may unsubscribe at any time.
Your information stays safe with us. Learn more about our privacy policy.