Create a Mobile Friendly Business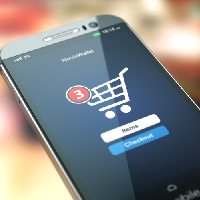 In a few short years, we've gone from marveling at the novelty of smart phones and mobile devices to literally becoming tethered to them. And while this may be good news for consumers who crave up-to-date information, it's not so good for small businesses that aren't mobile ready. All is not lost, however, if you don't run a mobile friendly business. The following tips can help you get up to speed:
1. Optimize Already
We've all been on the wrong side of a site that hasn't been optimized. Small type and tabs that don't fit your phone screen are just some of the troubles that come with this territory. So, If your business website isn't optimized for mobile, make it your priority to get it up to speed. Here are some examples of the best small business mobile sites to inspire you.
For one, it will lead to a much more pleasant user experience, which leads to fewer drop-offs. More important, however, it will give your site preferential treatment from search engines, like Google, which view optimized sites as more valuable to its users.
2. Think on Your Feet
The word 'mobile' conjures up images of users on the move, and people on the go require certain types of content. First, there are the basics, like your correct address (for GPS purposes) and your hours of business. Second, they may want to know what's going on, such as a sales event or other special occasion.
They may also want to see reviews of your business left by other satisfied customers or testimonials that help them determine if your business is worthy of their patronage. The more you think like a mobile consumer, the more you'll learn to provide relevant content.
3. Downsize to an App
Business websites were crucial for success back when consumers spent more time on their desktop and laptop computers. But the migration to mobile devices has caused a paradigm shift to apps. By developing an app for your business they can keep on their smartphone, consumers can access your business in an instant.
What's more, you can take advantage of the flexibility that an app can offer over a conventional site. For instance, you can push out content in real time - when customers are on the move or nearby. You can also take advantage of options like geofencing, which targets consumers with your message when they travel within a specified range of your business.
4. Think like a Hybrid
Although you're thinking mobile, don't forget that content allows you to reach out directly to prospects through their mobile devices. These machines play videos and carry live content like product demonstrations.
Be sure to maintain a personal touch, and don't forget that consumers are people first. In addition, make sure your mobile and real world content is in sync. For instance, make sure the hours of operation listed on your door matches the ones featured online.
No matter how mobile our society gets, your business can keep up if it continues to think mobile friendly. These helpful tips will have you started in the right direction. For more ideas on maximizing mobile, check here.
Get TheWire Delivered to Your Inbox
The trends, insights, and solutions you need to grow your business.
By signing up, you're subscribing to our monthly email newsletter, The Wire. You may unsubscribe at any time.
Your information stays safe with us. Learn more about our privacy policy.