It's coming, Monroe area:
2 Gigs of Ferociously Fast
Fiber Internet
Soon, your business will devour the competition – gigabits at a time – with Piranha Fiber from Sparklight Business.
Get ready for the fastest and most reliable internet service available, with speeds up to 2 GIGS – upload and download. Speeds DSL and coax can't come close to matching.
And those game-changing speeds come with unrivaled 99.9% uptime.
Don't lock yourself into a contract. Our Piranha Fiber internet will be here before you know it, and we want to make sure you can  leverage our ferociously fast speeds to increase productivity and performance.
Reserve Your Installation Slot
Reserve Your Installation Slot
Watch Ferociously Fast Internet In Action
Hit play and learn all the game-changing benefits Monroe, LA businesses will enjoy.
5 Reasons your business needs Piranha Fiber
Low Cost
A single fiber line can easily support multiple businesses at the same time – without adding infrastructure. That makes Piranha Fiber a better value than other broadband solutions.
Fastest internet speeds
Monroe, LA businesses can maximize efficiency like never before, whether you're uploading or downloading.
Reliability
Every connection happens over a brand-new 21st century digital network, with 99.9% uptime.
Easy to grow
Need more connections? No problem. Upgrades are applied rapidly for the ultimate in flexibility.
Connect to the cloud
Piranha Fiber can handle more than massive files and amounts of data. It's also the ideal solution for advanced communication, like Hosted Voice and video conferencing.
DSL vs. COAX vs. Piranha Fiber
Piranha Fiber eats slower internet speeds for breakfast. See how much more you'll be able to do with symmetrical speeds up to 2 Gigs. That's 2,000 megabits.
0
200
400
600
800
1000
1200
1400
1600
1800
2000
5 Mbps Upload

25 Mbps Download

50 Mbps Upload

1000 Mbps Download

2,000 Mbps
Upload &
Download
0
200
400
600
800
1000
1200
1400
1600
1800
2000
Pair Piranha Fiber Internet With Even More Potential
Sparklight Business is investing in the next-gen technology you need to fast-track your success:
Managed WiFi
We install, manage, and update everything for you. Automatically.
Stronger, more secure connections up to 10,000 sq. feet
Low monthly cost, even without a contract
Hosted Voice
Cloud-based phone solution
Unify every device and communication through the cloud
Replace expensive onsite hardware
Add or delete features instantly for enhanced flexibility
PRI & SIP Trunking Solutions
Increase call capacity
Lower your overall costs
Simple to manage and configure
Business Phone
Choose from basic, standard, and unlimited plans
Up to 23 calling features
Free long distance available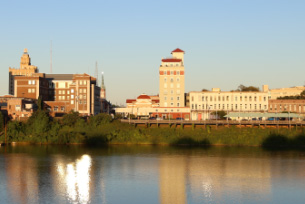 WE'RE COMMITTED TO CONNECTING YOU TO WHAT MATTERS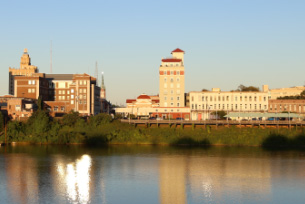 In the end, it comes down to connections. And Sparklight Business is delivering the technology, flexibility, and freedom of more options so you can connect to your big business idea, your plans for future growth, and all the things that inspire you to expand well beyond the Bayou Desiard.