GADSDEN AREA, THE WAIT IS OVER.
FEROCIOUSLY FAST PIRANHA FIBER INTERNET IS HERE.
Now, your business can unleash maximum productivity with 2 Gigs of speed – upload and download – with Piranha Fiber. 
That same game-changing internet comes with equally astonishing reliability of 99.9%. 
And even better: Sparklight Business has made it affordable for the Gadsden area. Because when more companies around the Coosa River connect to next-gen speeds, our community thrives.
Fiber, Made to Fit Your Business
Unleash the full force of 2 gigs now. Or scale up as your business grows with just a phone call. Either way, Piranha Fiber has multiple plans for your budget and needs.
Call now

(855) 873-9596
Piranha Fiber 50
50 Mbps x 50 Mbps
Piranha Fiber 200
200 Mbps x 200 Mbps
Piranha Fiber 500
200 Mbps x 500 Mbps
Piranha Fiber 1 Gig
1 Gig x 1 Gig
Piranha Fiber 2 Gig
2 Gig x 2 Gig
Watch Ferociously Fast Internet In Action
Piranha Fiber's perks go well beyond speed. Learn all the extra built-in benefits that come with the future of productivity.
5 Reasons your business needs Piranha Fiber
Low Cost
A single fiber line can easily support multiple businesses at the same time – without adding infrastructure. That makes Piranha Fiber a better value than other broadband solutions.
Fastest internet speeds
Gadsden, AL businesses can maximize efficiency like never before, whether you're uploading or downloading.
Reliability
Every connection happens over a brand-new 21st century digital network, with 99.9% uptime.
Easy to grow
Need more connections? No problem. Upgrades are applied rapidly for the ultimate in flexibility.
Connect to the cloud
Piranha Fiber can handle more than massive files and amounts of data. It's also the ideal solution for advanced communication, like Hosted Voice and video conferencing.
Pair Piranha Fiber Internet With Even More Potential
Sparklight Business is investing in the next-gen technology you need to fast-track your success: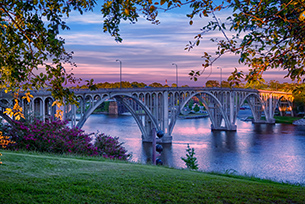 Connecting Etowah county to what matters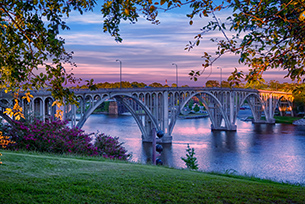 In the end, it comes down to connections. And Sparklight Business is delivering the technology, flexibility, and freedom of more options so you can connect to what matters: Your next business idea. Your plans for future growth. And all the things that inspire you to make a difference in Etowah County and beyond.