What is an Ethernet Private Line?
Today's businesses require more bandwidth each year to keep up with increasing amounts of data. In the past, high-performance connectivity was a luxury reserved for large enterprise organizations with hefty budgets. But just like all other technology, newer, faster, and less expensive solutions are always evolving.
At the same time, businesses are growing and sometimes expanding into multiple offices to keep their competitive edge. Those businesses need modern network solutions to effectively collaborate, whether they're exchanging large files through email, interacting with cloud services, or using voice or video conferencing. Growing companies face the challenge of increasing their network capacity with flat IT budgets, without sacrificing privacy, reliability, or speed.
An Ethernet Private Line is a fast, secure, reliable solution to that challenge. Service providers have already meshed most metropolitan areas with fiber. Commonly referred to as Metro Ethernet Services, this enables service providers to make access widely available to area customers. Ethernet Private Line connections leverage Metro Ethernet to provide a physical fiber path between business locations—and deliver a cost-effective, fast, and secure method with which to scale or upgrade a network.
Dedicated bandwidth is not shared between customers, giving organizations a super-fast, private connection with options that meet business needs:
Ethernet Private Line: A fiber-optic point-to-point networking solution that provides secure, scalable, low-latency connectivity between the main office and a secondary location.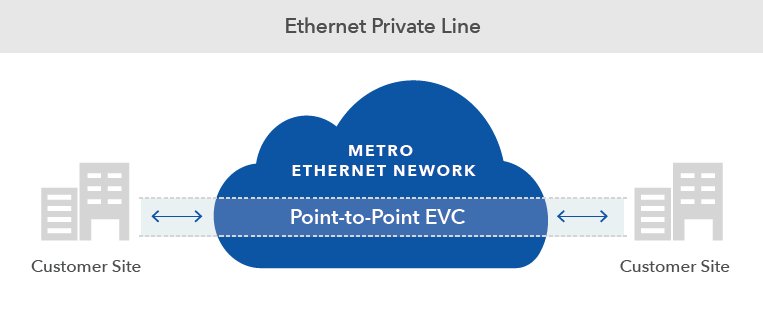 Ethernet Virtual Private Line: Uses Ethernet virtual connections in a hub-and-spoke type configuration that connects a main office with multiple satellite locations.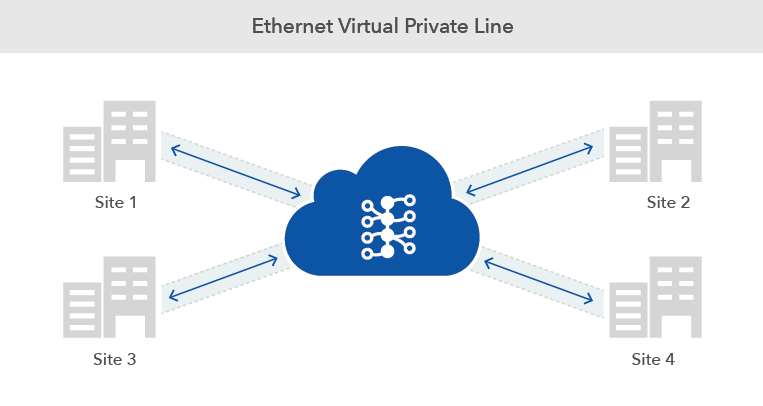 Ethernet Private LAN: Provides multipoint connectivity over dedicated bandwidth where each site connects to a multipoint-to-multipoint Ethernet virtual circuit using dedicated resources.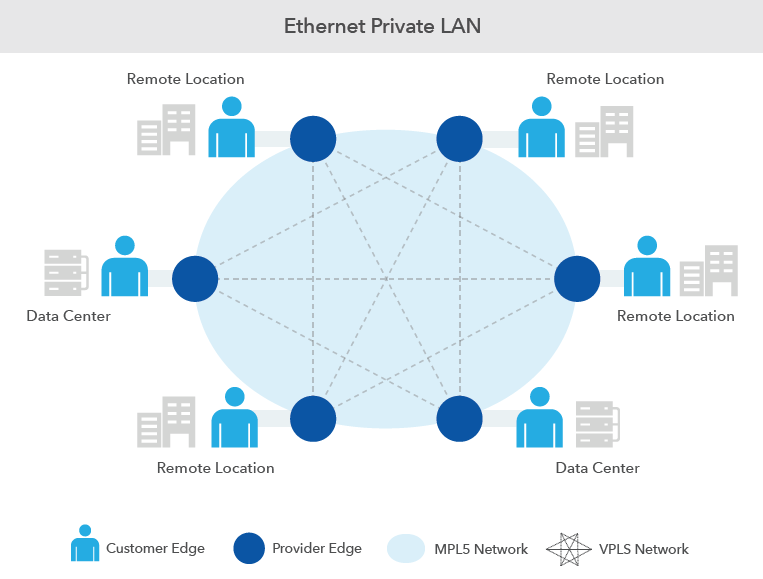 Who Needs Point-to-Point Networking with Ethernet Private Line?
Many companies continue using and attempting to upgrade technologies that have fallen behind and are looking for a solution that provides private, reliable, high-performance connections between multiple locations effectively and efficiently.
If you've determined it's time to make the switch, work with your IT manager or director to verify service level needs (SLAs), security policies, and your company's current and projected future bandwidth. Once you have this crucial information ready, evaluate potential service providers to determine which one best meets your organizational needs, as well as whether they are capable of continuing to meet your needs as your company grows.