Enterprise Support Fiber Networking
Enterprise-Level Support for Fiber Optic Internet Access
Why is fiber optic Internet and Ethernet access so popular? One word: Speed. Businesses of all sizes can benefit from fiber optic connectivity services—you'll get the bandwidth you need to power all your team's devices, from desktops and laptops to tablets, smartphones, servers, phone systems and more.
Dedicated Connectivity
Whether your company has a single location with many users, or you want to connect more than one office to the same network, networking and  dedicated internet access gives you the bandwidth and security you need. With scalable bandwidth options, Sparklight Business is the fiber optic ISP you need for the reliable, high-speed connection that will help your company thrive.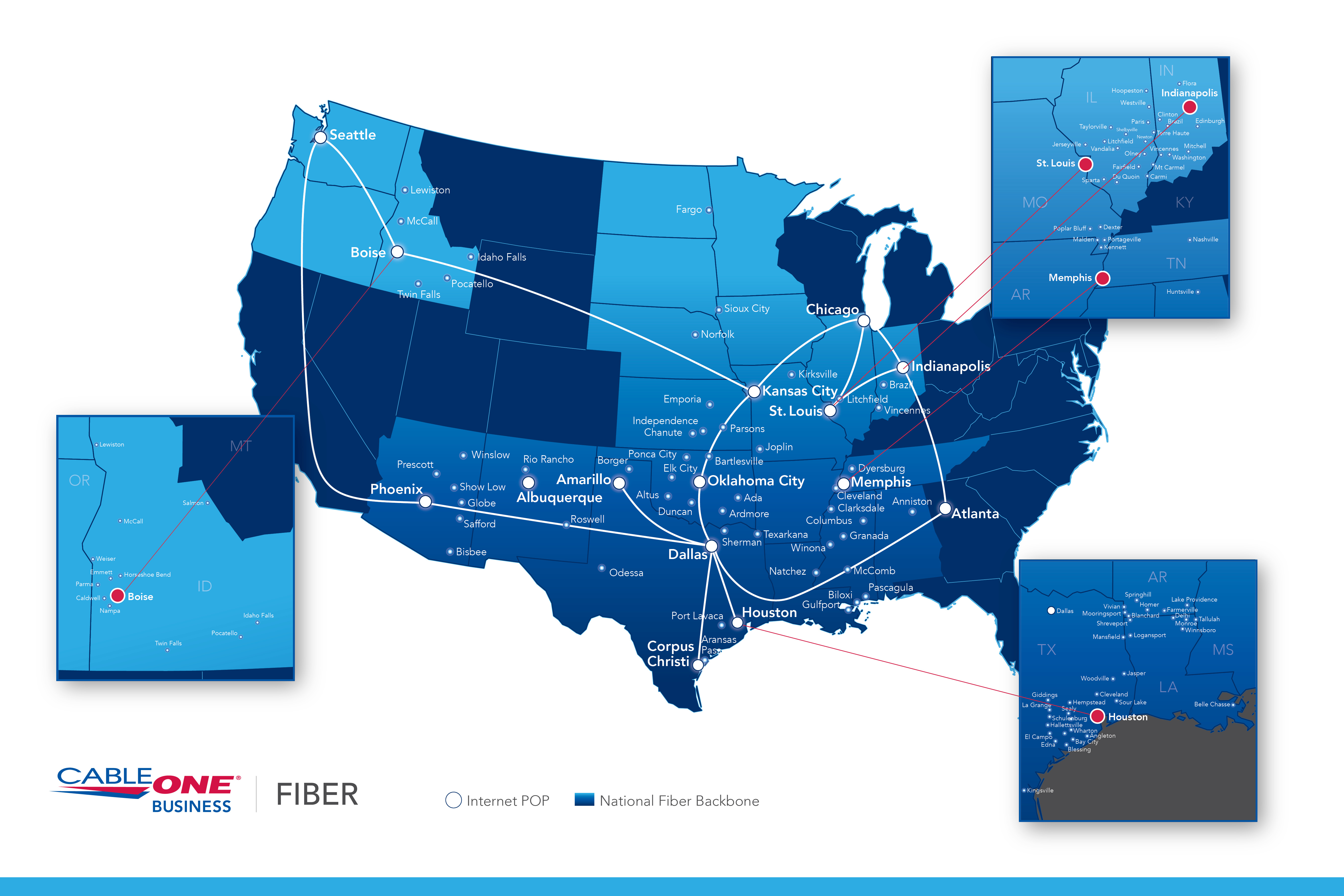 Fiber Powered Internet Connections
Dedicated Ethernet and internet access connectivity connects your local area network (LAN) to the public Internet to streamline the performance of your wide area network (WAN). It enables multiple locations to share the same internet connection.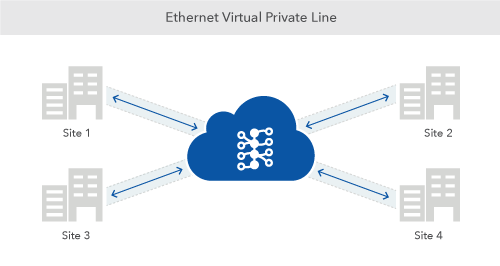 How does Ethernet Networking work?
For example, Sparklight Business is the fiber Internet service provider for a small town in Texas. Its fiber network and Internet service are shared among 13 local government buildings, including a fire station, courthouse, and police station. The main administrative building has dedicated internet access to the public internet and it shares that connection with the other buildings using EPL and EVLP fiber Ethernet connections. These types of dedicated connectivity options also work well for hospitals and other businesses in a campus-type arrangement, or even doctors, dentists, attorneys, or other businesses with multiple locations around the city, region or even nationally.
The dedicated connectivity means you will not share bandwidth of your Ethernet or dedicated internet access with other businesses. With scalable bandwidth options, you'll have the flexibility to pay for the speeds you need today while planning for the future. You'll be able to easily add capacity up to 10 Gbps as your business grows.
Sparklight Business is a world-class fiber Internet service provider. Our fiber-based Ethernet and internet access connectivity options provide:
99.99% network availability
24x7x365 proactive network monitoring, support, and service
A dedicated, direct Internet connection via our nationwide fiber backbone
Solid service level agreements (SLAs)
Symmetrical speeds from 10 Mbps to 10 Gbps
Scalable speeds on demand—increase as your company grows often with a phone call
White Glove Service
Our fiber customers enjoy premium-level support at no additional cost. What does this mean? No more sitting on hold waiting for a customer service agent to try to solve your problem. Instead, you'll receive white glove service that traditionally only the largest enterprises count on.
With Sparklight Business as your fiber optic ISP, you'll receive a greater level of access to support staff within our network operation center (NOC). Our technicians monitor your network 24x7x365 to ensure 99.99% network availability. If you have problems with your service, or just need to ask a question, you'll always dial directly to a live person. You'll also receive a detailed escalation matrix for who will take the call.
Contact Sparklight Business today to learn how you can get dedicated Ethernet connectivity with a fiber Internet service provider you can rely on.